How To Recycle Beauty Products
Let's work together on Global Recycling Day to protect our planet one step at a time. Whilst we largely recycle our household waste – particularly what we use in the kitchen – the bathroom seems to be a blind spot. In fact, according to research *56% of Brits don't recycle any of their bathroom products, at all. Part of this could be because it's not quite as simple to recycle as kitchen waste, as beauty product packaging is often comprised of several different materials.
At Floral Street, we have worked hard since launching in 2017 to be as sustainable and responsible as possible, and we are proud to say that all of our products are recyclable but do acknowledge that not all beauty products are. So, we have made an easy-to-use guide to recycling to give you a heads up.
You may have heard of our minute-made cartons, as they are an industry first made out of paper pulp and are reusable, recyclable or compostable – whichever you choose. These mini works of art can be used as trays for seedlings and jewellery as many of our customers do. Regular boxes can't usually be recycled, as many (especially if they appear shiny/waterproof) are coated in plastic and can't be recycled. So, choose wisely when you buy.
Not only is all of our packaging recyclable but it's certified by The Forest Stewardship Council (FSC). We partner with the FSC because not only do they make sure our paperboard and pulp fibres originate from responsibly managed forests, but they also provide safe working conditions for the lumberjacks and promise that all forest dwellers are respected. Plus, after harvesting trees they allow those parts of the forest to recover for 30 years!
Plastic Bottles and Tubes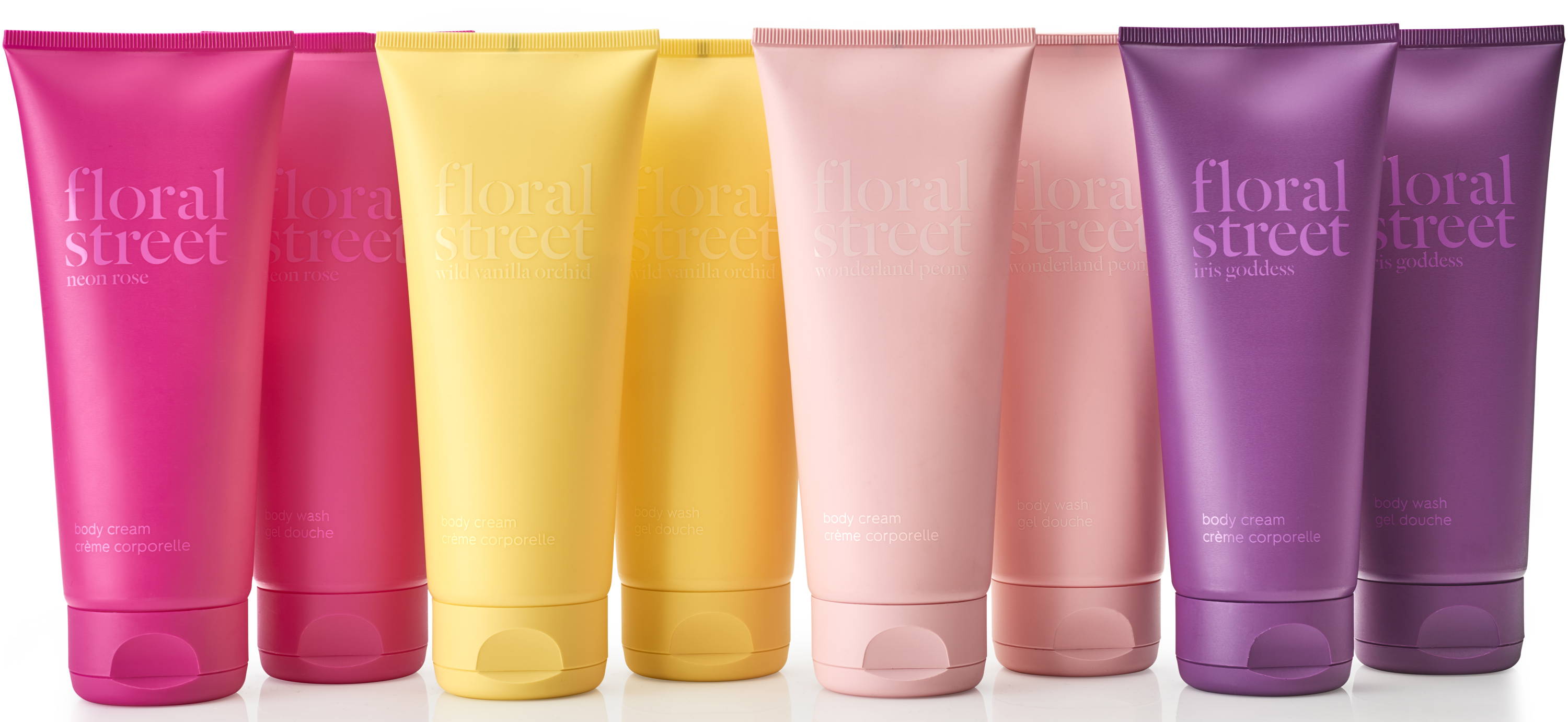 Many of our daily beauty products come in this form of plastic packaging – from cleansers to face masks, from shampoos to shower gels - and most can go in with your regular recycling. But always ensure they are rinsed first to get them as clean as possible. And do note – lids can be kept on, but usually pumps can't, so just pop those in your regular bin. At Floral Street our bath and body products are housed in 100% recyclable and sustainably sourced sugarcane bioplastic tubes, meaning you can just pop off the cap, wash out thoroughly, and easily recycle.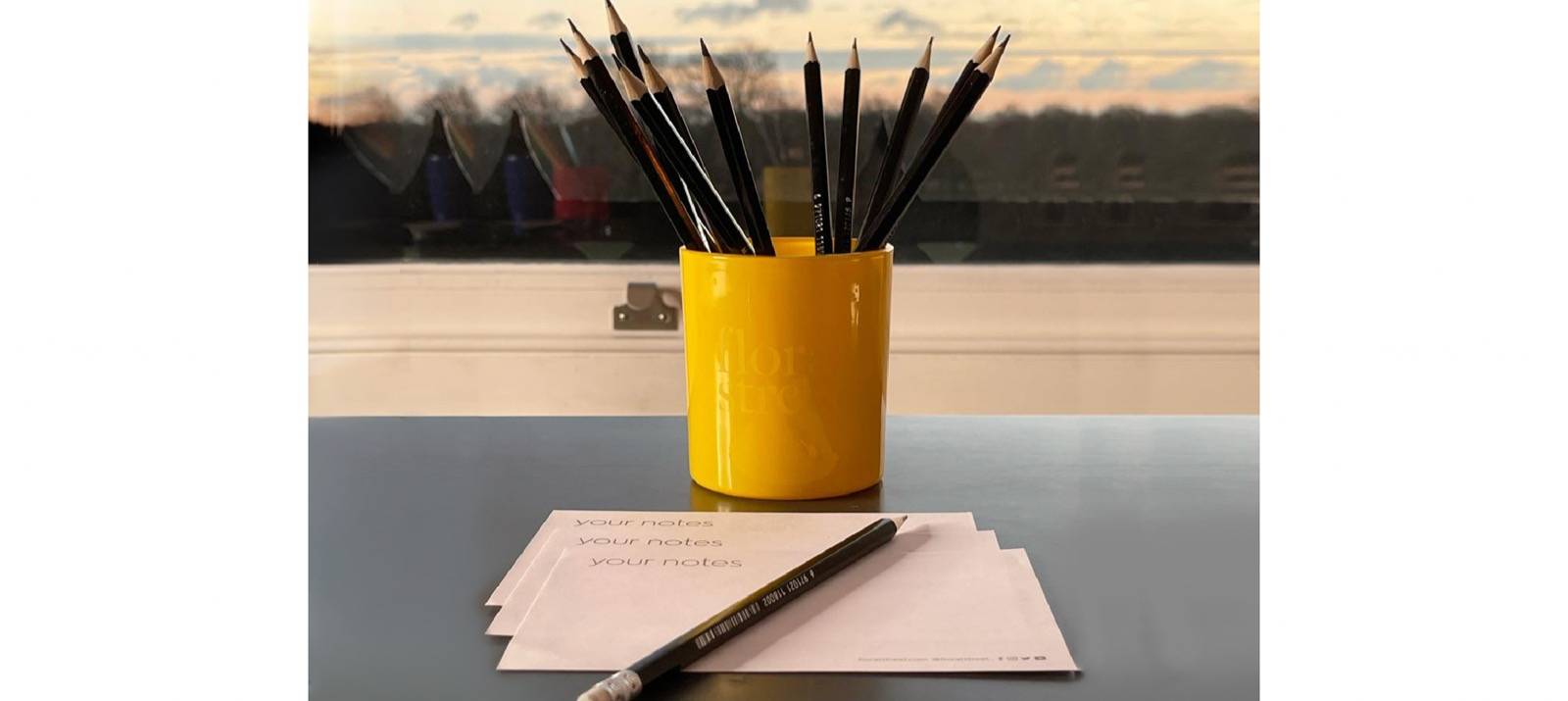 We use glass jars to house our vegan candles. To recycle, all you have to do is – empty out, clean, and recycle as you would with all glass. But we always recommend repurposing and reusing first, the joy of glass jars is that you can reuse them for so many things – such as pencil holders, spice storage or as mini plant pots.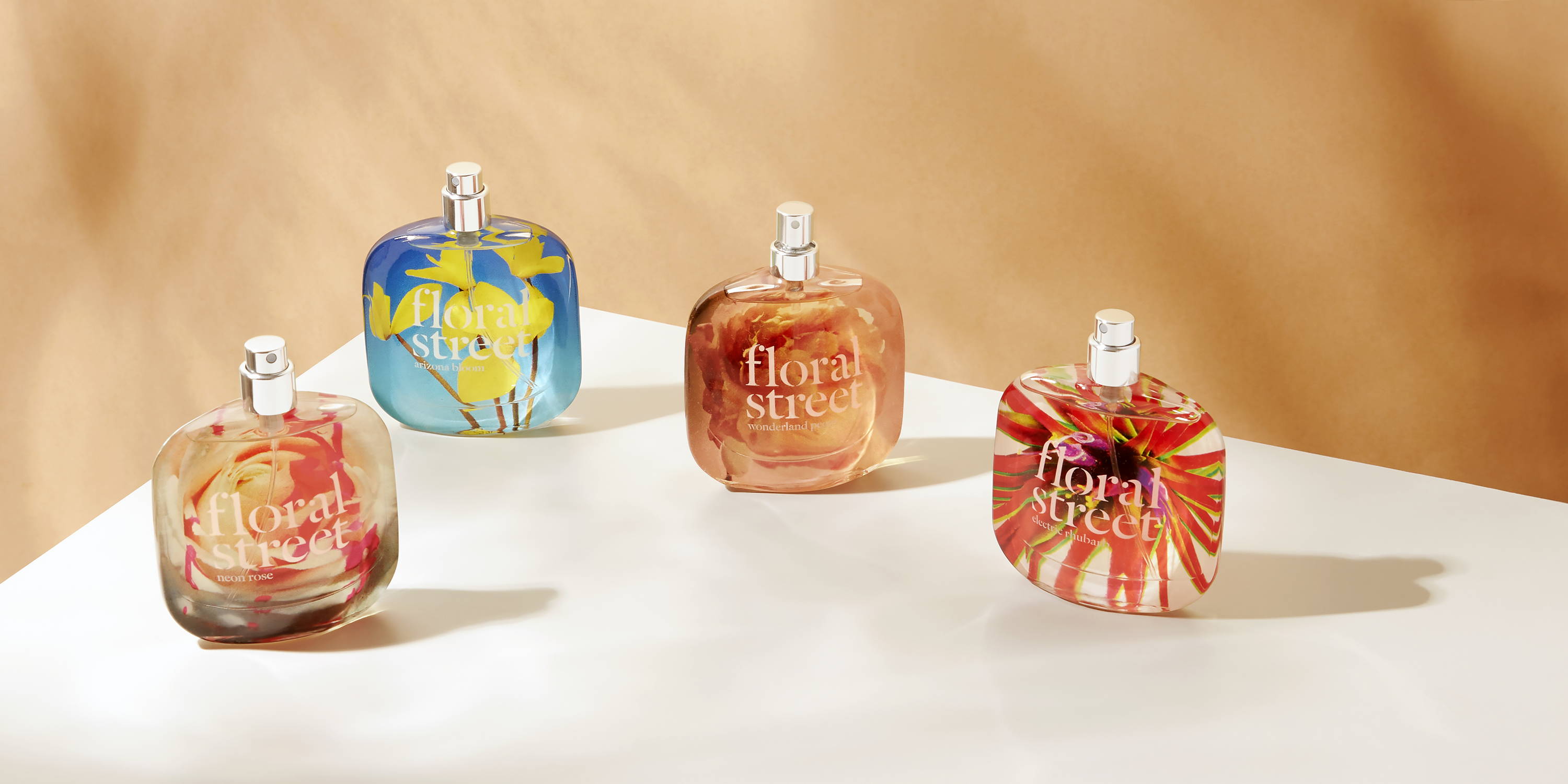 Many elaborately designed fragrance bottles can't be recycled. But our beautiful Floral Street perfumes can go in with your regular recycling. During the standard process the glass is crushed, and the pump is removed. We even go a step further and offer a refill service for our 10ml, 50ml and 100ml fragrances at our Covent Garden store so our bottles, that are like mini works of floral art, can be reused.
Whilst we don't sell aerosols, we want to help contribute towards the full life cycle of recycling all beauty products and when it comes these sprays, there are lots of them. Aerosols are in fact easily recyclable with most collection schemes - but always finish what's in them first. The caps can be recycled too.
At Floral Street we don't use cellophane because it can't be recycled. But so many beauty products do come wrapped in it – especially fragrances. So, put this in your normal bin and please try to avoid buying anything wrapped in cellophane in future.
Annoyingly, as much as we love make-up, these products are very hard to recycle – the components often have composite materials – like mirror, glass, plastic and metal, which means they can't be recycled altogether. However, there are many great beauty brands that use recyclable and refillable packaging so opt for those instead to cut down on the beauty waste.
Fun Fact – these can actually be recycled with your food waste, but their manufacture does require energy, so our advice? Get some of the washable ones instead – they're far kinder to the planet.

There you have it, our easy-to-use guide to recycling beauty products. It has never been more important to be aware of the waste we put back into our ecosystem. So, let's all clean-up and help protect our planet not only on Global Recycling Day but every day! If we all work together to change our daily beauty habits – however small - big change can happen. This is the future of Beauty.